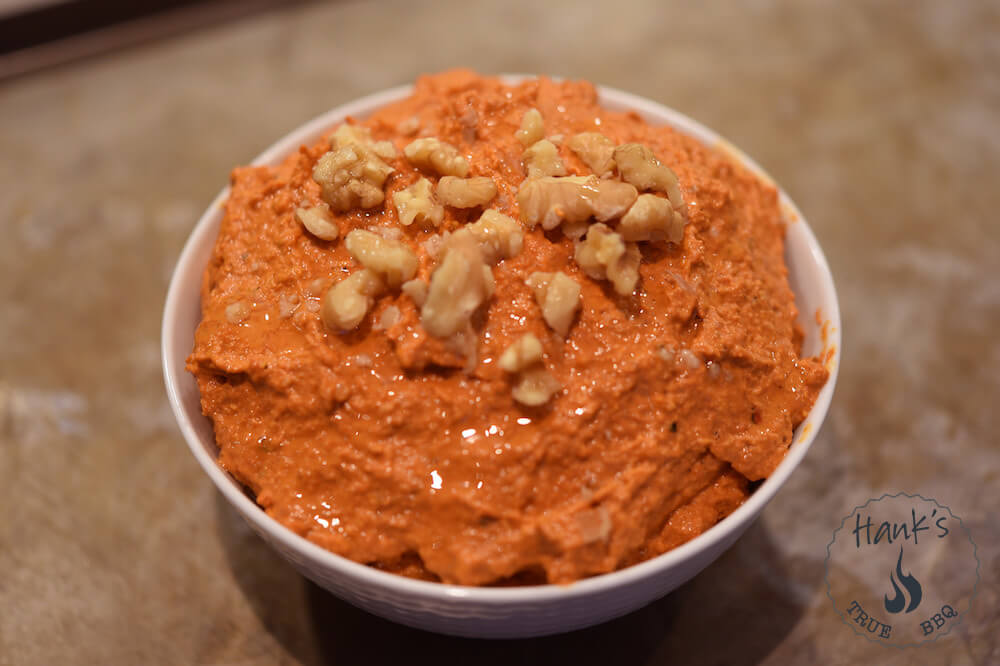 Muhammara – Middle Eastern Paprika Relish
Muhammara is a relish, or creme, made from paprikas and walnuts. It's a great side to most grilled meats, both fish and red meats.
Print
Ingredients
10

oz

grilled paprika

5

oz

walnuts

1

tsp

ground cumin

2

tsp

balsamic vinegar creme

1

tsp

chipotle chili

2

tbsp

canola oil or peanut oil

1

tsp

salt
Instructions
Grilled paprikas are usually bought in glass jars. Add all ingredients in a blender and blend well. If you want more heat, add more chipotle chili. If you feel like it, add 1 crushed garlic clove, but it's not necessary.

A note on the oil: avoid olive oil, it adds an undesired flavor. Use a neutral oil like canola oil or peanut oil.