Hank's True BBQ™ offers custom built offset smokers that beats the competition. Each model is built by hand and is easy to master.
This website will get you well on your way, but to master all the details you need to check out our book. Head on over to Amazon right now and…
We're offering a line of artisanal rubs that take your barbecue to the next level. Hand blended to perfection, they won't let you down.
Here you will find a ton of recipes. Looking for a particular category? Jump directly to pork, beef, vegetarian or seafood, to name a few.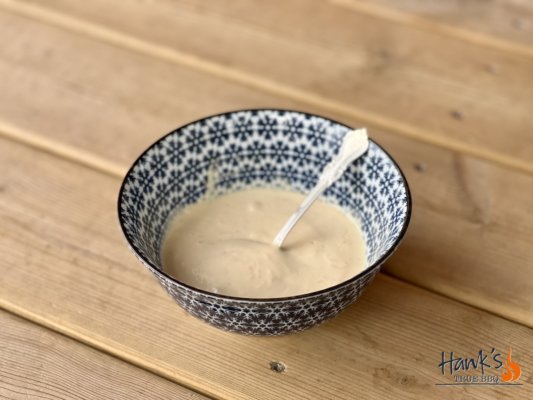 This is a tasty Asian style dip based on mayonnaise. It works very well with both beef and pork and adds a ton of umami. It's a real treat and easy to make. A must try!
We've got some good stuff for you. Learn new techniques, check out DIY builds, different ways of flavoring foods.