Hank's True BBQ™ offers custom built offset smokers that beats the competition. Each model is built by hand and is easy to master.
This website will get you well on your way, but to master all the details you need to check out our book. Head on over to Amazon right now and…
We're offering a line of artisanal rubs that take your barbecue to the next level. Hand blended to perfection, they won't let you down.
Here you will find a ton of recipes. Looking for a particular category? Jump directly to pork, beef, vegetarian or seafood, to name a few.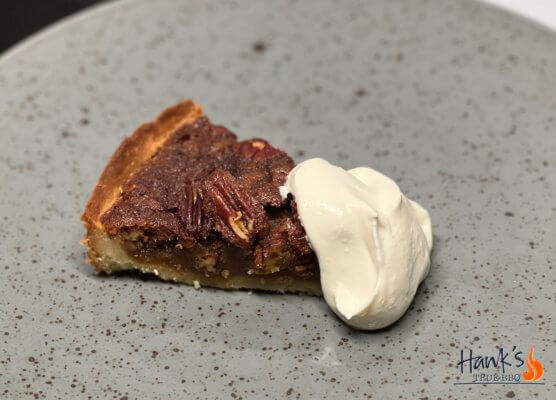 Pecan Pie is a delicious dessert, it has a perfect balance of sweetness, saltiness and crunch. We smoke the nuts first on the grill or in the smoker to add even more flavor, but you can of course make the whole pie in the indoor oven too.
We've got some good stuff for you. Learn new techniques, check out DIY builds, different ways of flavoring foods.