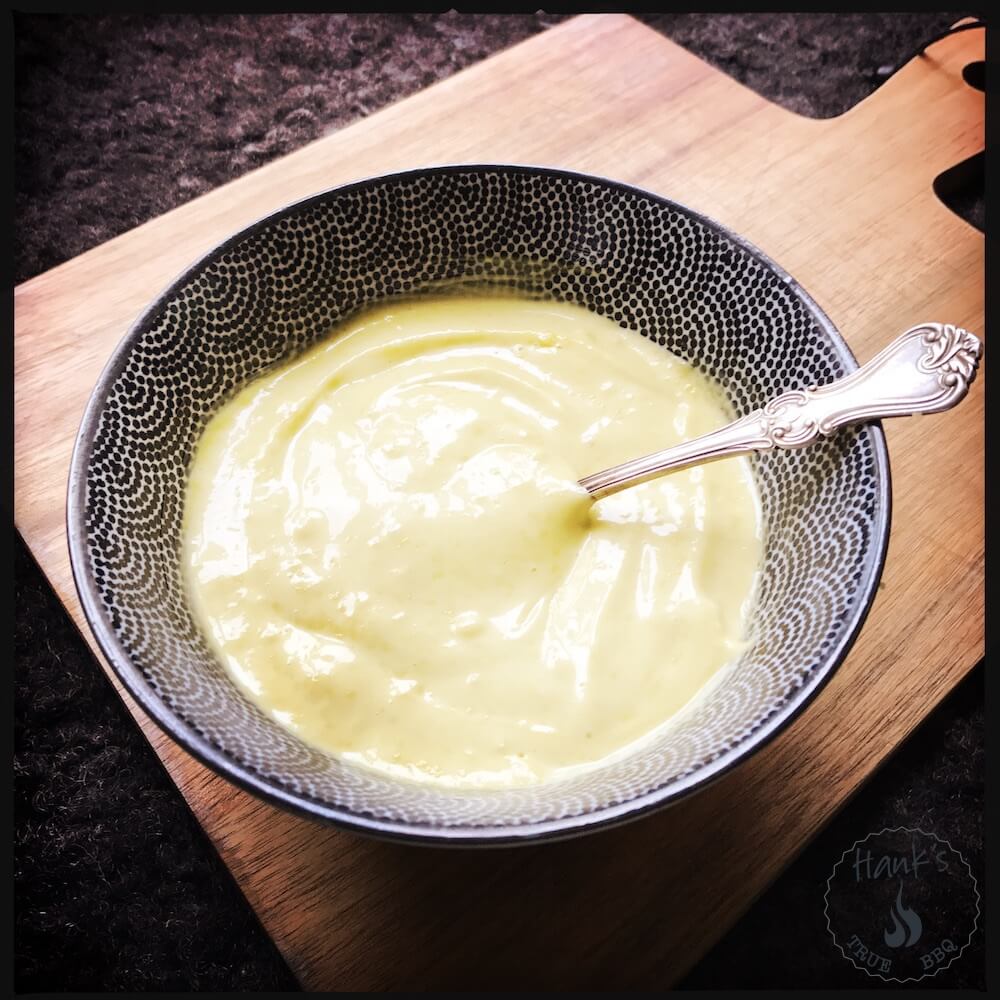 Aioli is a great sauce quickly done with a handheld blender. It can be done with a whisk too, it just takes a bit longer. You can flavor it in various ways, but this is a 'normal' aioli.
Ingredients
2 egg yolks
3/4 cups olive oil
1 tsp mustard
1 tsp vinegar (12%)
1 garlic clove
salt, pepper
2 egg yolks
2 dl olive oil
1 tsp mustard
1 tsp vinegar (12%)
1 garlic clove
salt, pepper
Instructions
Make sure both egg yolks and olive oil are at room temperature, it helps tremendously when whisking together. Take out the eggs from the fridge a few hours before making the sauce.
Mix the egg yolks with the mustard and vinegar in a small bowl. If you're using a blender, start adding the oil a little at a time and blend continously. If you're whisking by hand, just add a very small amount of oil at a time, and keep whisking to make sure the egg yolks bind with the oil. The trick is to add just a little at a time. When using an electric blender this whole process goes a lot quicker. This sauce is made the same way you make a Hollandaise sauce or a Bearnaise sauce. Once blended, crush a garlic clove and add to the sauce, stir with a spoon and add salt and pepper to taste.
Lime-aioli
In order to make a lime aioli all you have to do is add the lime juice from one lime together with the lime zest. Addd this to the egg yolks before blending with the oil. Make sure you get the green (outer) zest and not the white just beneath. Otherwise it will add a bitter taste.