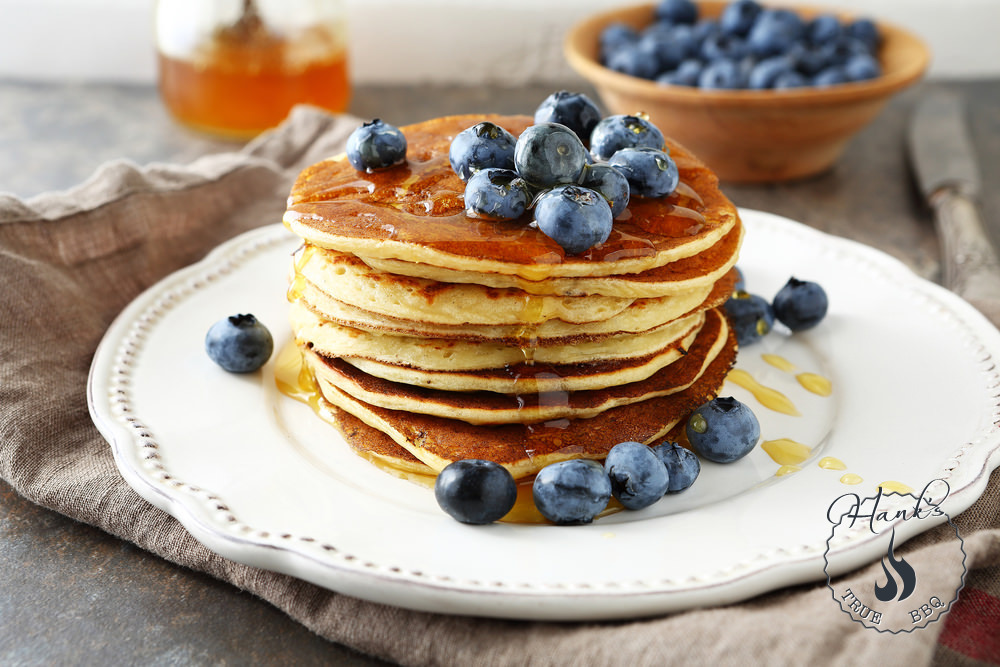 American pancakes: what better way to start your day? These are easy to make, and are best enjoyed with your favorite maple syrup. They are made with yogurt, which adds freshness. Here's how:
Ingredients
1.3 cups wheat flour
0.8 cups fruit yogurt
1 egg
1 tsp baking powder
3 dl wheat flour
2 dl fruit yogurt
1 egg
1 tsp baking powder
Instructions
Choose a fruit yogurt, like forest fruits, strawberry or the likes. Don't use plain vanilla, it is too sweet for this. Start by pouring the flour and yogurt in a bowl. Add the egg and baking powder, and whisk it all together. Make sure there are no flour lumps. Set your stove to normal frying temp, 4 out of 6. Once the frying pan reaches target temp, add some butter in the pan, and pour 3 pancakes into the frying pan. I use a large spoon for this. Don't make them too big, they should be 3-4 inches in diameter. Fry them for 2-3 minutes, then flip, and give them another minute. Serve them with a generous amount of syrup and butter!