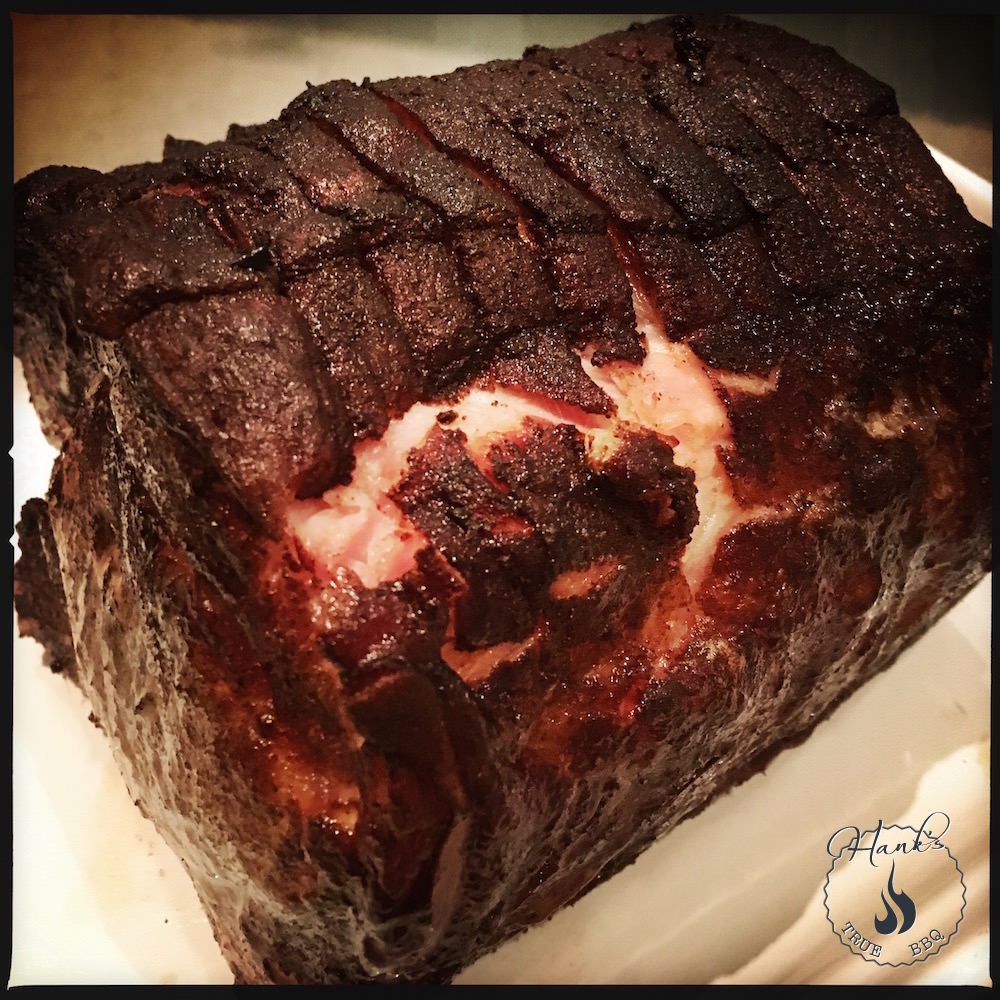 Time for a true autumn cook! This time I'm smoking a full rib roast with bones. It does take a while, but is well worth the wait. Here we flavor it with allspice, to give it a Jamaican flavor profile. Try it out, you'll love it!
Print
Instructions
Start by rinsing the roast with cold water, and pat it dry with a paper towel. Then cut the skin off, but leave the layer of fat on the roast.

Make thin cuts through the layer of fat with a sharp knife, with a half inch in between. Rub the roast liberally with the allspice and pork rub, and let it rest in the fridge for a couple of hours.

Get your grill started, prepare it for indirect heat, 110° C / 225° F. Add a few chunks of cherry wood and smoke the meat for roughly 4 hours until the inner temperature hits 65° C/ 150° F. Remove from the grill and let it rest for 20-30 minutes covered in aluminum foil and a towel. Slice it up and serve!