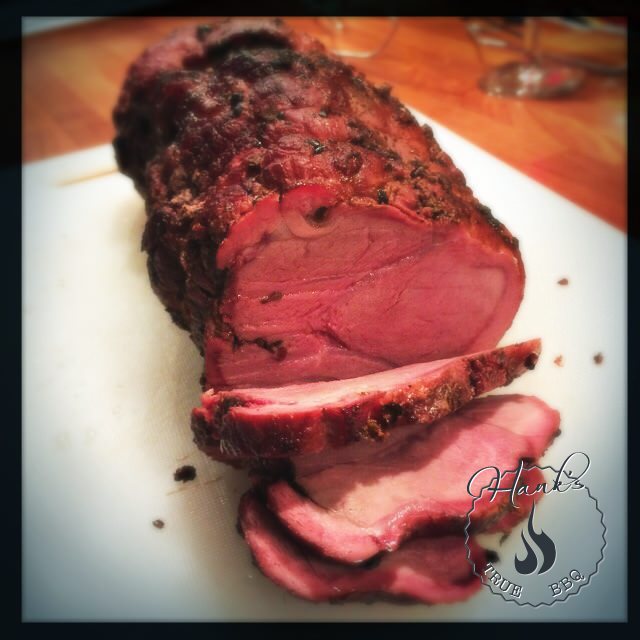 Pecan smoked wild boar with juniper berries
I'm using the ham for this one. Wild boar is a great autumn dish, and this recipe is no exception. What makes this stand out is the way the pecan smoke matches the juniper berry rub applied. It is simply exceptional together. I serve this with my olive and sundried tomato sauce, and some hash browns. Enjoy it with a full bodied red wine. This takes less than 2 hours to smoke.
Print
Instructions
Crush the juniper berries in  mortar and apply liberally all over the meat. Use your hands and rub it in well. Tie it up and put the ham in a plastic bag, and let it "sit" for a good while in the fridge, at least 2 hours.

Fire up your grill and configure it for indirect heat. Dial it in at 150° C / 300° F. Place pecan wood on the coals (a handful if you're using chips, and 3-4 if you're using chunks).

Place the roast on the grate, with a thermometer in it. Remove it from the grate when it hits 60-62° C / 140-143° F and wrap it in aluminum foil and a towel, and let it rest for 25-30 minutes. Unwrap, slice and serve!