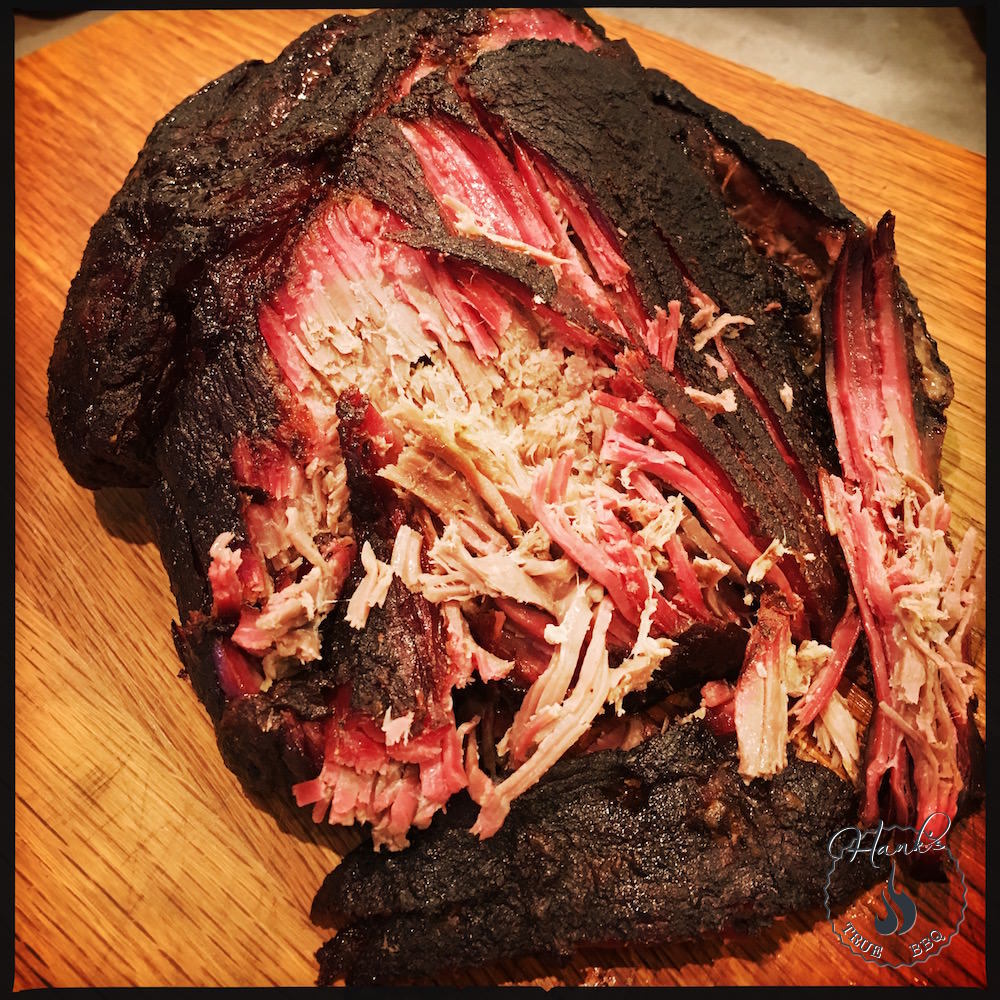 Here's a classic pulled beef, this time made with veal. We're adding plenty of flavor with the rub, mainly thanks to the allspice and onion powder, but with a bit of sting also.
Print
Ingredients
3

lbs

veal or beef chuck

1.5

tsp

salt

1

tsp

allspice

1

tsp

smoked paprika powder

1

tsp

onion powder

0.5

tsp

garlic powder

2

tsp

mustard
Instructions
Start by rinsing the chuck in cold water and pat it dry with a paper towel. Trim any tendons and membranes.

Mix all spices into a rub. Brush the chuck evenly with a thin layer of mustard. Now rub the chuck evenly with the rub, place it in a plastic bag, squeeze out all air, and store it in the fridge overnight.

Fire up your grill and prepare it for indirect grilling at around 110° C / 225° F. Once it is up and running you place the meat on the grates. Leave it there until the inner temperature reaches between 90-95° C / 194-203° F. You know it's ready when the temperature probe can be wiggled quite easily.

Remove the meat and wrap it snugly in aluminum foil. Then wrap it in a thick towel, and let it rest for an hour. Unwrap the package and enjoy, either by serving it with mash, or in a wrap.