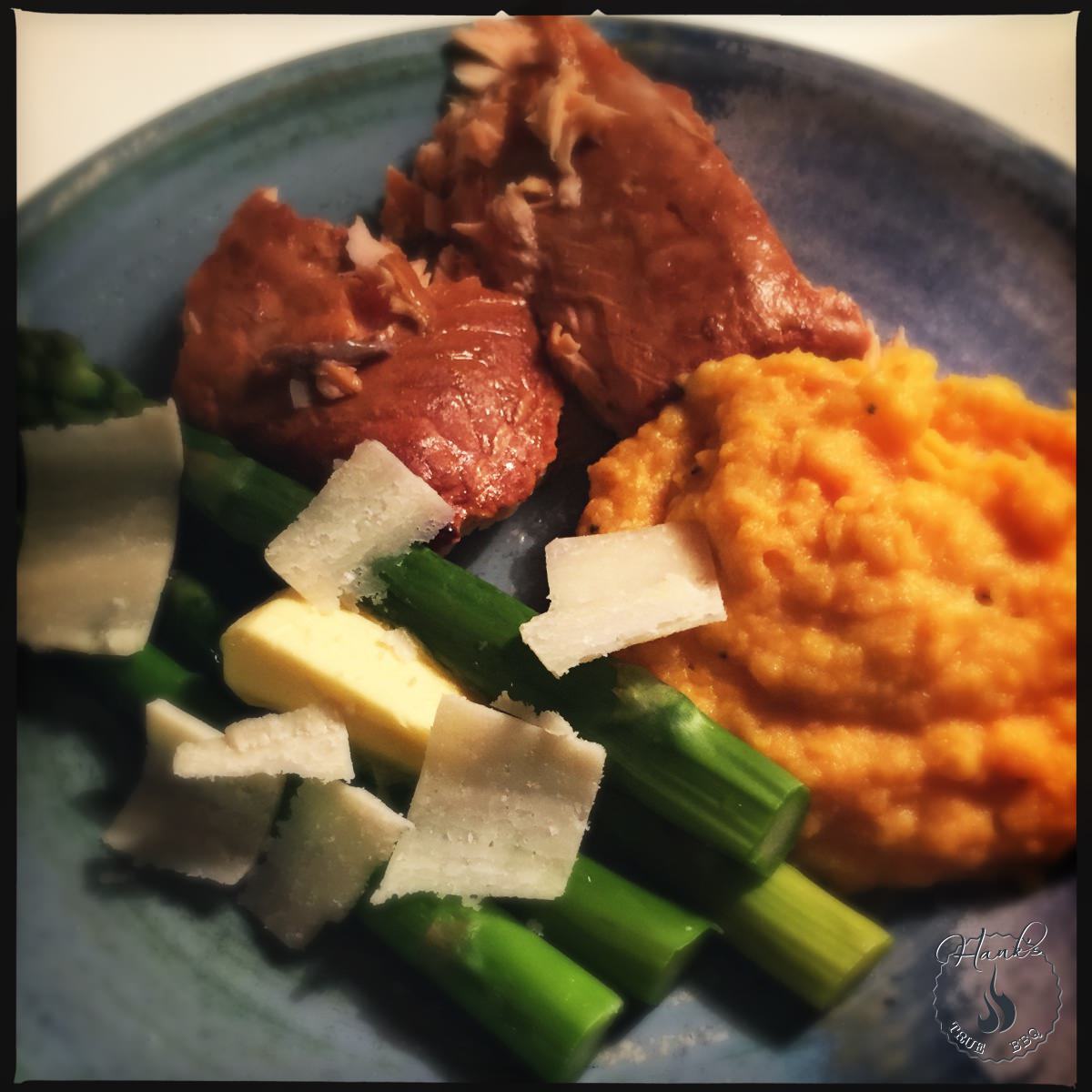 Cooking fish on the grill is great, it doesn't take a long time, and turns out really fresh. Here I am smoking salmon using apple wood. It takes around 1.5-2 hours in total. I serve it with my sweet potato cognac mash and some green asparagus. Fresh!
Print
Instructions
Get your grill started using indirect heat (using the lid). Apply 3-4 chunks of apple wood, and run it at 120° C / 250° F.

When the inner temperature of the salmon reaches 57° C / 135° F, it is done. Let it rest for 10 minutes, then serve. Note: I prefer my salmon taken to a slightly higher temp than many. Feel free to pull it off the grill when the temp is 52° C / 126° F.