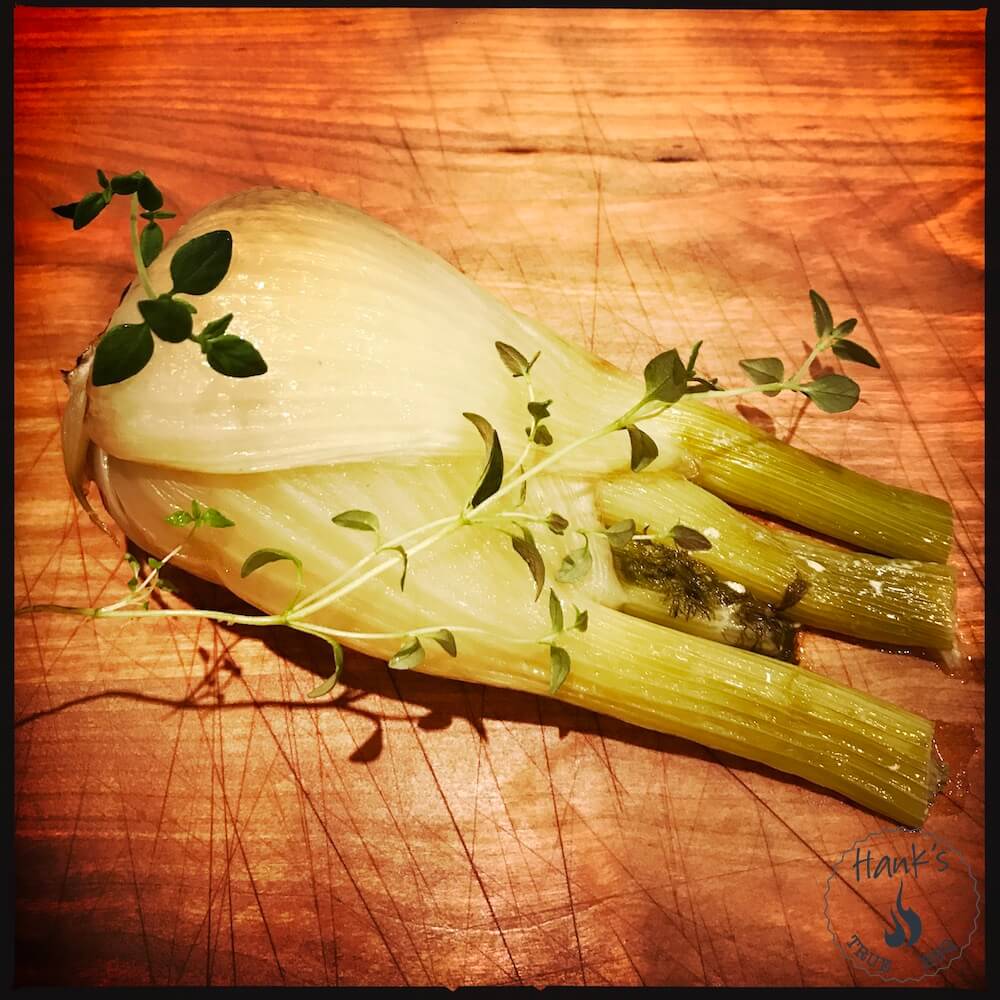 Butter baked fennel is a great way to cook it. The fire turns its flavor soft and sweet.
Ingredients
1 fennel
0.5 tsp salt
1 oz butter
1 fennel
0.5 tsp salt
30 grams butter
Instructions
Place two thin slices of butter on a large sheet of aluminum foil. Now place the fennel on top, and add another two slices of butter. Sprinkle the salt all over, and wrap up the foil into a tight package.
Fire up your grill, prepare it for indirect grilling. Have it running at 300° F. Use the snake method if you're using a kettle grill, or even better, a Slow 'N Sear. Place the foil package on the indirect side and close the lid. Let it bake for 1 hour, then unwrap and enjoy!