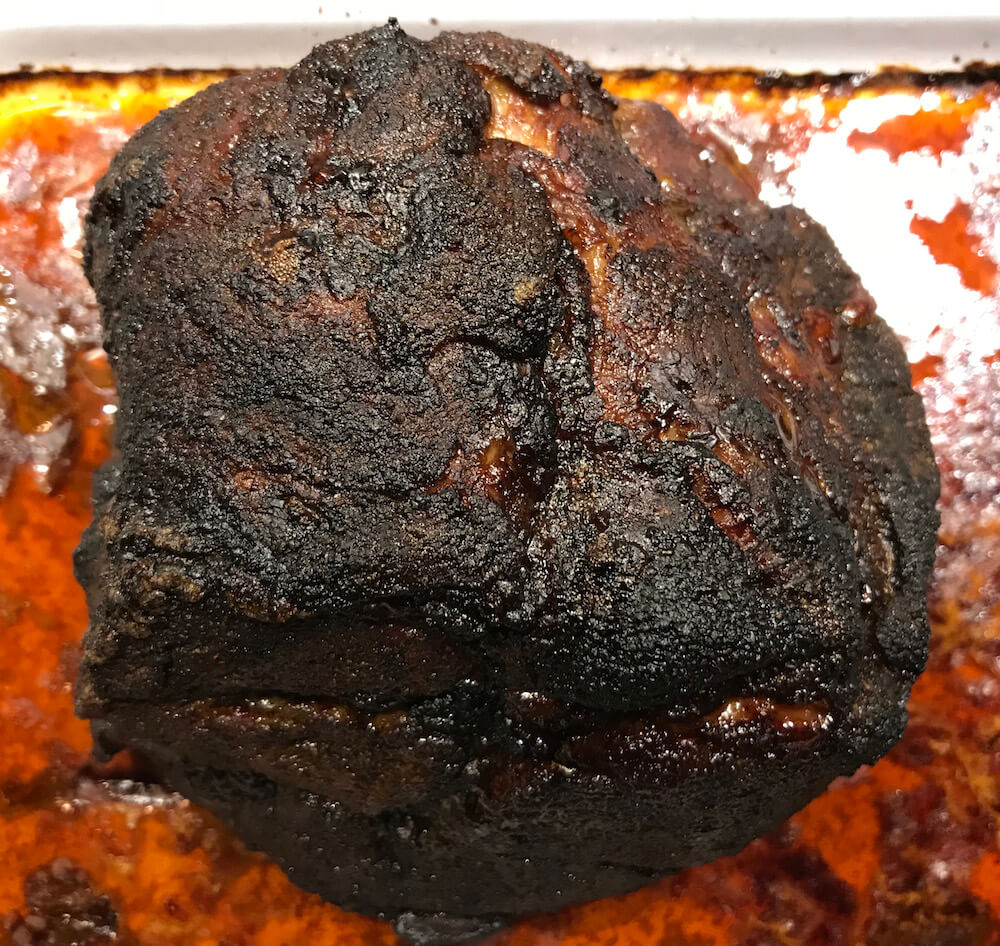 Pork butt with 'glögg' (mulled wine)? What? Can it be done? Yes of course. The combination is great, with lots of flavor and a little sweetness. Try it for yourself. If you want to familiarize yourself with glögg, Meathead has a great article on the subject.
Ingredients
2 – 2,5 lbs pork butt
1/2 – 3/4 cups glögg
2 tbsp of your favorite pork rub
1 kg pork butt
1-2 dl glögg
2 tbsp of your favorite pork rub
Instructions
In order to get all glögg into the meat we're gonna inject it with a marinade injector. Read (and see) all about how to do it here. Start by applying your favorite pork rub evenly all over.
Now place the meat on a plate or pan with a little edge to avoid glögg running all over the kitchen. Pull up some glögg in the injector and start injecting the meat in a virtual grid, with roughly 1 inch between each injection.
Fire up your grill, prepare it for indirect grilling. Have it running at 225° – 250° F. Use the snake method if you're using a kettle grill, or even better, a Slow 'N Sear. Now move (very carefully, it is filled with glögg) the meat outside and place it on the indirect side and close the lid. Add some wood chunks for smoking on the glowing embers. Leave it until the inner temp is 203° F. It takes anywhere from 6-10 hours, depending on temperature, type of grill et.c.
Remove it, wrap it in aluminum foil and a thick towel, and let it rest for an hour before serving.