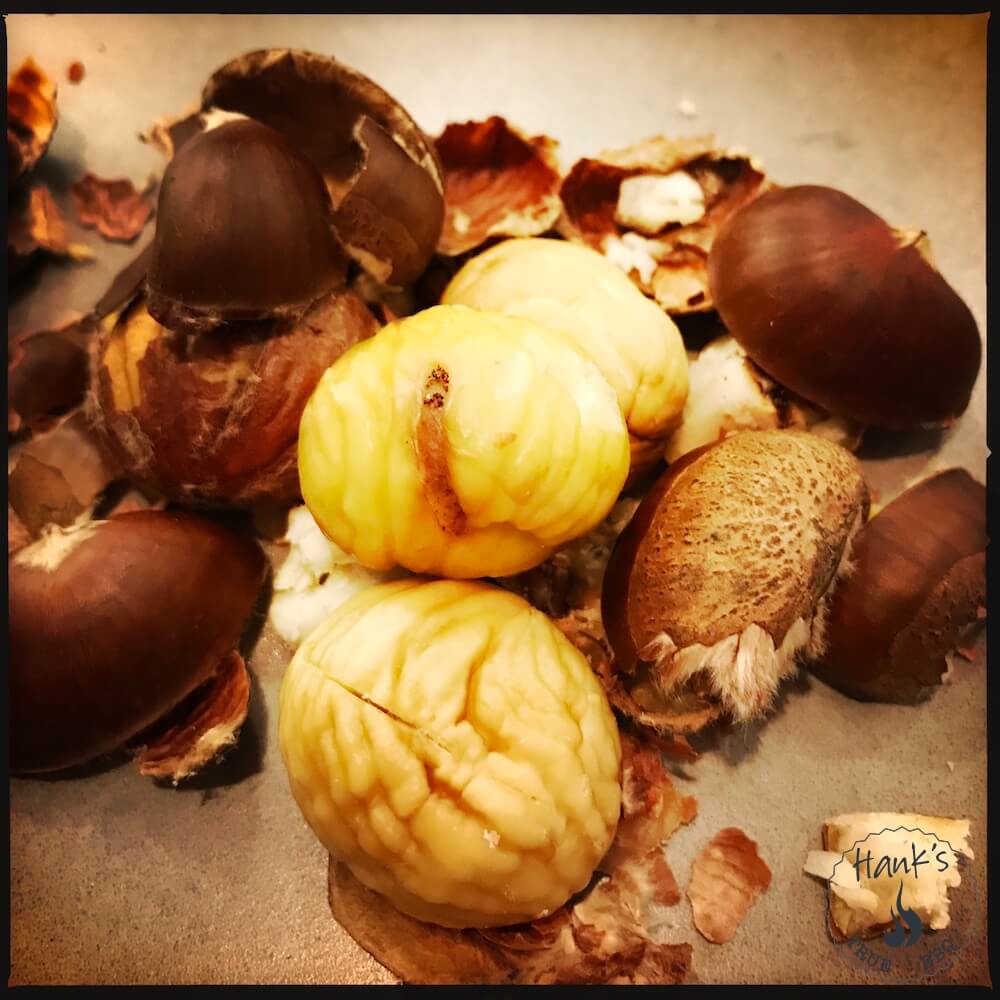 Roasted chestnuts are easily done on a grill. They add great flavor in salads, or you can eat them directly as snacks.
Ingredients
chestnuts
Instructions
Chestnuts are great for roasting, you eat them with butter and salt. It is very common to add flavors to the butter like lemon zest.
First we must make the distinction between horse chestnuts and real chestnuts. The former are not edible, they grow on large trees and have a deep brown shiny surface. They are slightly rounder in shape compared to their edible counterpart. See photo below. The real chestnuts are to the left.
The real chestnuts grow on shrubbery or small trees. They require a warmer climate to grow. Their color is darker, and they are slightly pointier in shape.
You roast chestnuts by first making two cuts, perpendicular to each other at the very top. The two cuts should form a cross. Cut through the outer shell, but not through the nut.
Now roast them on the grill using indirect heat, for 20-25 minutes at 400° F. I use a grill mat (frog mat) to help out.
When the outer shell cracks or opens up you know they're done. Remove them and let them cool off for 5-10 minutes. Once they cooled off, peel off the outer shell as well as the inner brown membrane. Now they're ready to eat, preferably with butter and salt.