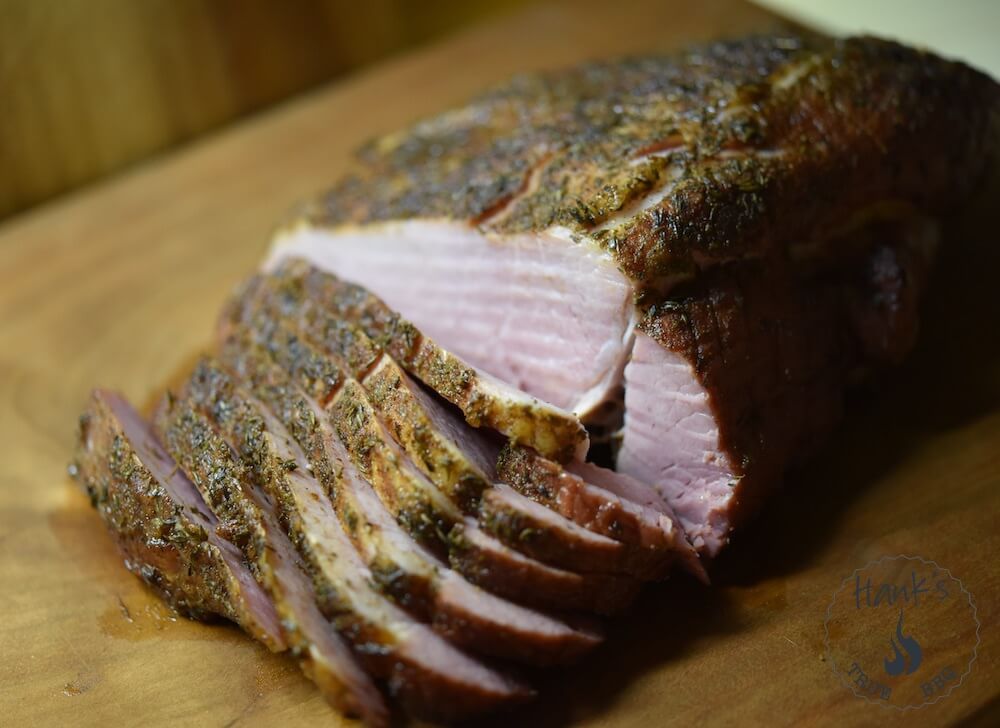 Smoked Christmas ham with golden syrup glaze
Why not cook your Christmas ham on the grill this year? It is just as easy, but adds that extra smoke flavor. Calculate roughly 45 minutes per pound. I normally apply a crust mix at the end, it is a Swedish tradition, but not for this recipe. Instead we double-glaze the ham with golden syrup. Seriously good. If you are looking for a more traditional ham recipe, check this one out.
Ingredients
4.5 lbs ham
2 tsp thyme
2 tsp chipotle chili powder
2 tsp cinnamon
0.5-1 cups golden syrup
4-5 chunks apple wood
2 kg ham
2 tsp thyme
2 tsp chipotle chili powder
2 tsp cinnamon
1-2 dl golden syrup
4-5 chunks apple wood
Instructions
Before doing anything, make sure to check if the ham has been brined or not. This is important. If you buy a 'raw' ham directly from your butcher's then you need to brine it first. Use a wet brine, 6 – 8%.  Why is this important? Well, if the ham isn't brined at all it will taste flat. You need the salt to bring out flavor. And if it has been brined already at the store and you place it in a second brine, it will be way too salty. If you have bought a brined ham, you're all set.
If the ham is wrapped in a net (common when de-boned), remove it. Remove the skin from the ham. Rub it with the dry spices and leave it uncovered in the fridge overnight. Prepare the grill for indirect heat, run it at 225° F. When the grill is hot, place the wood chunks on the burning coals and place the ham on the grate with a thermometer in it. Glaze it with a liberal coating of syrup when the inner temperature hits 120° F. Do it once more when the inner temperature is 140° F. Keep smoking it until the inner temperature hits 149-151° F. It takes approximately 3.5 hours.
When it is done you wrap it in aluminum foil and a bath towel (what's known as a faux cambro) and let it rest for roughly an hour. This is important for it to 'settle', and to maximize juiciness.