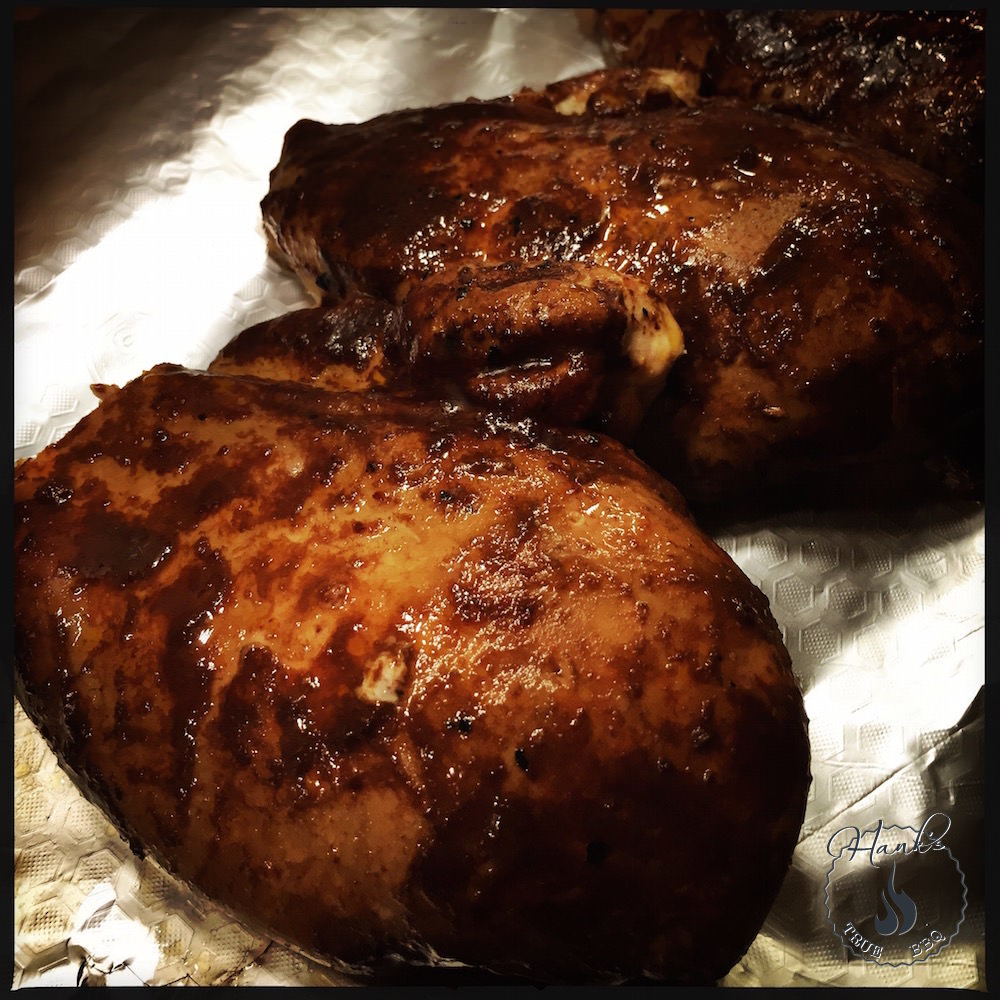 Grilled chicken with chocolate and chili glaze
Here's grilled chicken in with a twist; we cover it with a chocolate and chili glaze, and inject it with lemon syrup, for a slightly different flavor. The chocolate should be dark, with lot's of cacao. I use one with 70%. I chose the ancho chili for its smokey flavor, with hints of tobacco. It is a good match for the chocolate.
Print
Ingredients
Glaze
2

tbsp

vegetable oil

1

tsp

ground cumin

4

tbsp

dark 70% chocolate

(roughly 30 grams/1 oz)

1

tsp

ground ancho chili

0.5

tsp

salt
Injection
1

tbsp

sugar

1

tbsp

lemon juice

(freshly squeezed)

1

tbsp

hot water
Instructions
Start by making the injection. Mix the hot water with the sugar, and stir until it dissolves. Then add the lemon juice, and stir a little more.

Now it's time for the chocolate and chili glaze. Use a microplanar (or other fine grating tool) to grind the chocolate.

When it is done, grind the chili the same way, but keep them separate.

Now mix the glaze in a small bowl, by adding the ingredients one by one.

Fill a marinade injector with the injection fluid, and inject the chicken breasts, roughly 4-5 times per breast. You won't be able to insert a lot of fluid, but every little helps. It adds flavor, and keeps them moist.

When the food is prepared, fire up your grill, have it running on indirect heat at around 140° C / 280° F. I added a few chunks of apple wood to the fire for a little smoke flavor. Apple wood has become my goto wood for smoking chicken.

When the chicken breasts have been on the grate for 20-25 minutes it is time to apply the glaze. Lay it on thick, and close the lid.

Continue cooking until the chicken breasts have an internal temperature of 70° C /158° F. Remove, wrap in aluminum foil and a towel, and let them rest for 20 minutes before serving.