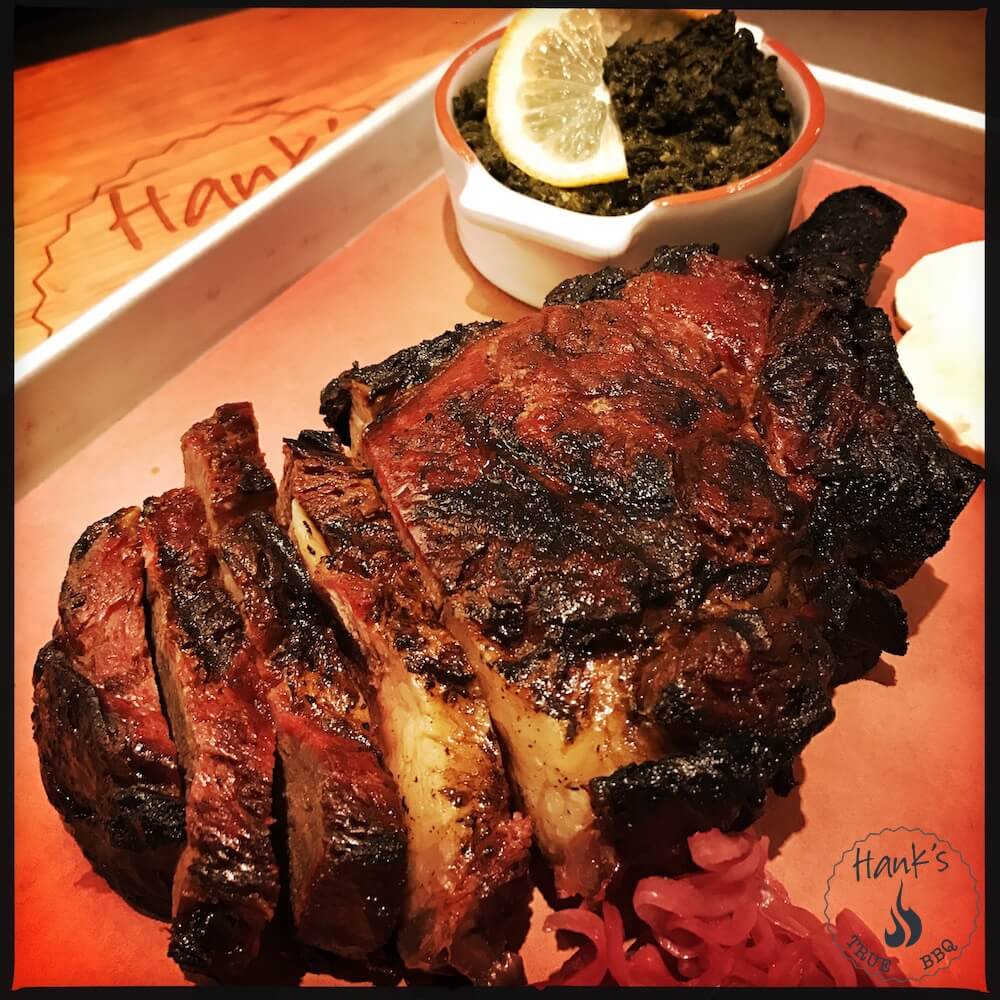 Cote de Boeuf is a great cut of meat. Here we cook it with some salt and pepper. It is real simple, but with great flavor. If you'd rather cook it indoors, here's the recipe.
Ingredients
1 cote de bouef (800 grams/28 oz)
1 tsp salt
Instructions
Rinse the steak clean under cold water, and pat dry with a paper towel. Apply a dry brine with the salt, at least 2 hours before the cook.
Get your grill started, prepare it for indirect heat, roughly 240° F.
Cook the steak until the internal temperature is 122° F. Take it off the grill grates let it rest while you get the fire real hot for searing. Now it's time to sear them. Make sure the meat surface is relatively dry, you get a lot better charring that way. Pat them dry with a paper towel if needed.
Sear the steak for a few minutes per side. It's done when the internal temp is 140° F. Again, remove it from the grill and let it rest a while before serving. Get a really sharp knife and cut thick slices, it makes for a nice presentation.