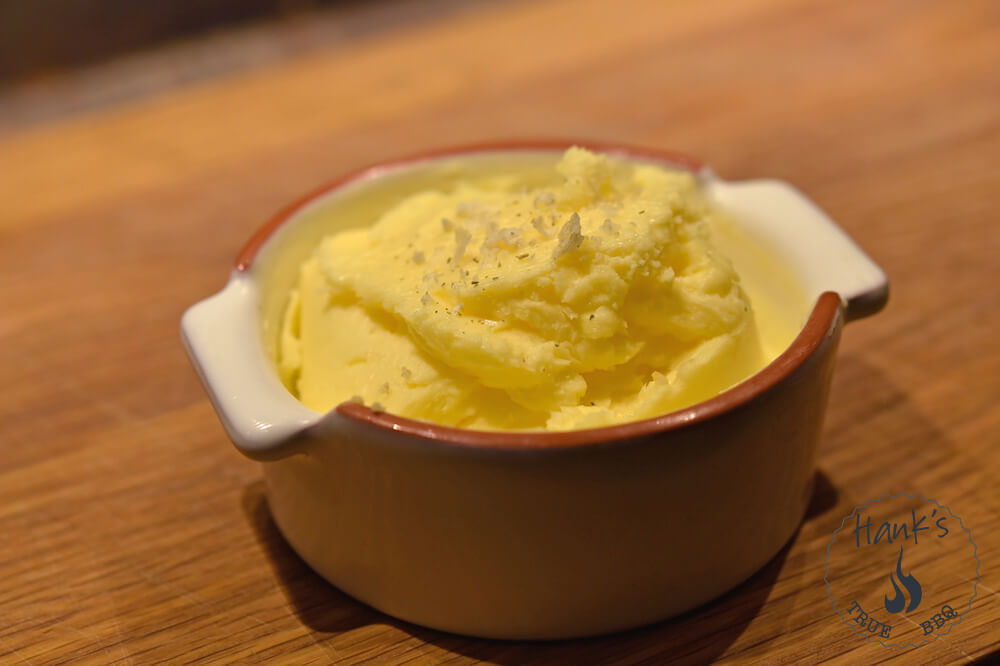 Making your own butter is relatively easy, and very rewarding.
Serves:
150-160 grams / 5-6 oz
Ingredients
2 cups double cream
1 tbsp sour milk
1 tsp salt
5 dl double cream
1 tbsp sour milk
1 tsp salt
Instructions
The trick to making your own butter is to sour the cream. Do this by adding 1 tablespoon of sour milk to the cream, and leave it in the fridge overnight.
Now pour the cream in a large bowl, and start whisking with an electric hand mixer. First the cream turns into whipped cream. After yet another while it starts to become a bit grainy, and then nothing happens for another 5 minutes. This can be frustrating, but be patient and keep on going. After a while the cream starts to release a liquid, this is buttermilk. Pour it out, and whisk a little more to get all liquid out. Now add the salt and stir. The butter is ready, have a taste, it's marvelous! Keep it in the fridge, and remember to take it out 30 minutes before use so it softens.