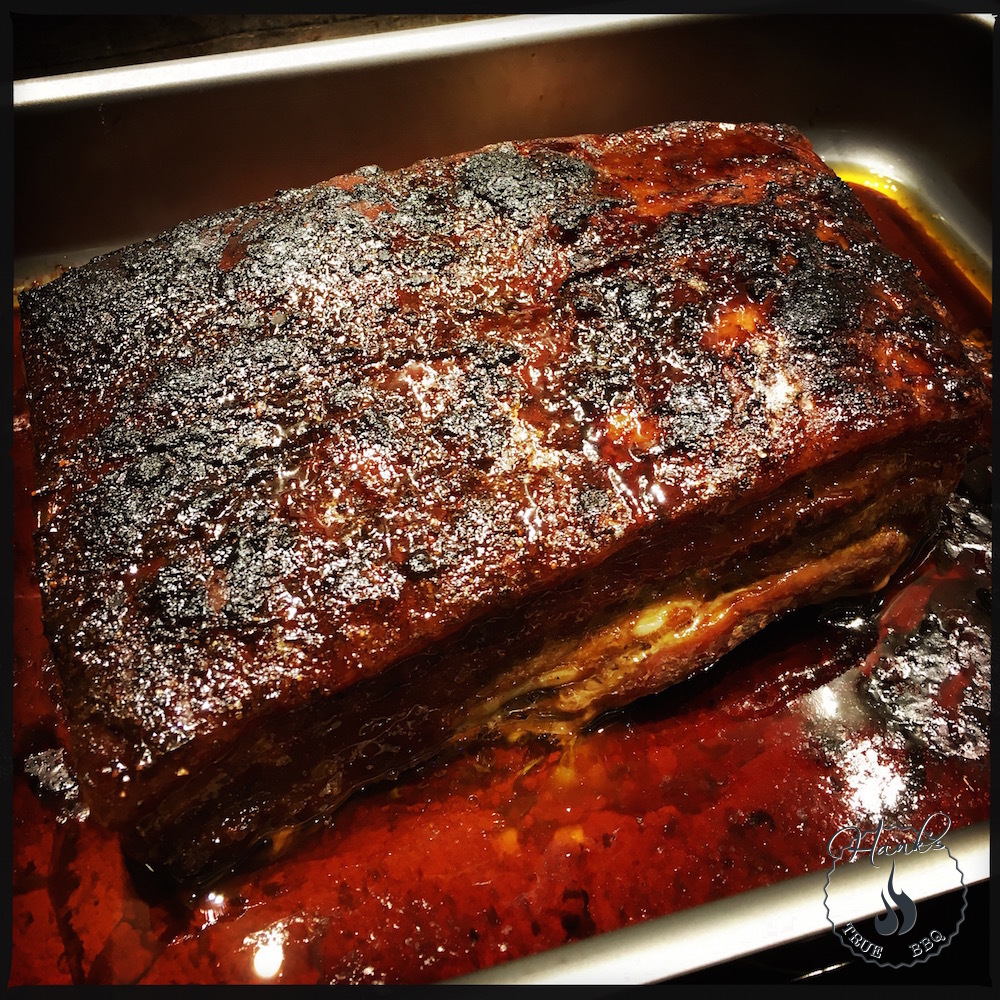 This is probably the best pork belly ever. I know, that's a bold statement. But this pork belly is to die for. And I cook it in the oven! This brings out all the sweetness and great flavor of a pork belly. Eat it with potatoes, or thin slices on a sandwich, or whichever way you want. Here's how to make it.
Ingredients
Instructions
Start by rinsing the pork belly with cold water. Pat it dry with a paper towel. Now there are two ways to proceed, depending on whether you like the skin or not. If you like the skin, leave it on. In that case, skip the syrup at the end. If you don't like the skin, on the other hand, remove it with a sharp knife. Make sure to not cut off too much fat at the same time.
Brush a thin layer of mustard on all sides, then apply the rub all over. Place the pork in a plastic bag, and store it in the fridge for at least 24 hours. It needs time for the flavors to sink in.
On the day of cooking, set the oven to 230° F. Place the pork belly in an oven pan, in the middle of the oven. Make sure you place a temperature probe in the meat. Now begins the easy part: just let it sit there, for hours and hours. It should take roughly 6 hours to get done. You know it's done when the inner temperature is 195° F. At this time it will be very soft and juicy. If you want just a bit more texture, take it out when the inner temp is 185° F instead.
Take it out and turn on the grill function in your oven, while at the same time raising the heat to 400° F. Let the pork belly rest for 10 minutes, while the oven warms up. Now brush the syrup (if you cut the skin off) liberally on the top side of the pork belly, and place it back in the oven, close to the top. Leave it for 5-10 minutes, carefully monitoring it so the syrup caramelizes (but doesn't burn). Take it out, let it rest another 20-30 minutes, then slice and enjoy a piece of heaven.