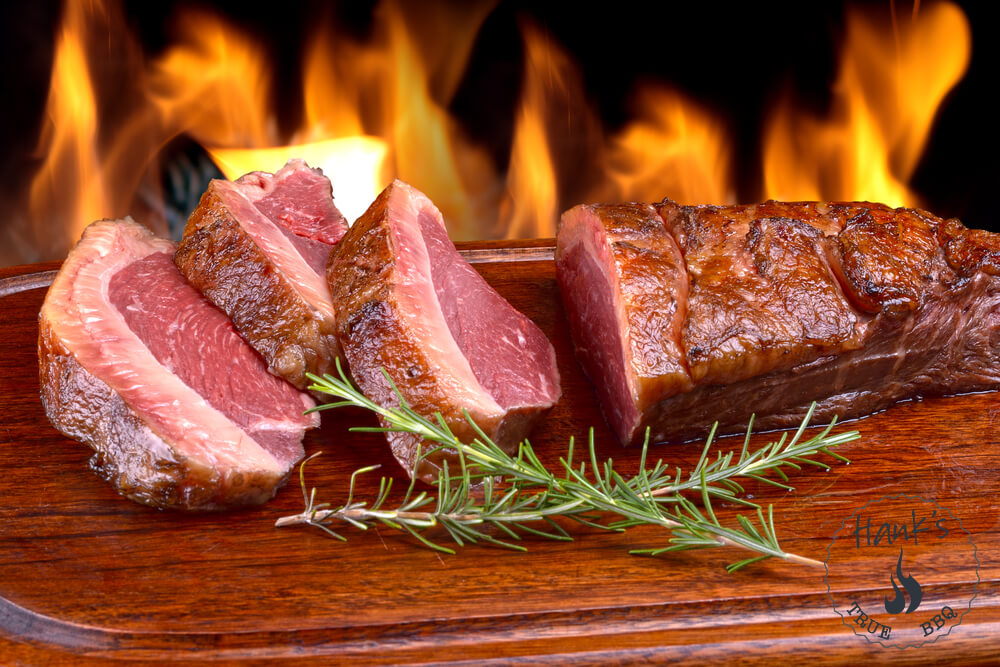 Picanha is a great cut of meat, very common in South America. It has an excellent flavor and it doesn't need much tinkering with, you more or less cook it as it is. Serve the meat with a chimichurri and a bottle of red wine. Picanha is also known as top sirloin cap in the US. You cook and serve it with the fat cap in place. Let your guests cut it away if they prefer when it's on the plate. It's name is alledgedly derived from the Spanish word for branding iron, "pica aña".  That should give you a clue as to where it is located on the cow. It shouldn't weigh more than 3.5-4 lbs, if it does it is not a 'clean' cut of the picanha.
Ingredients
1.1 – 1.3 kg picanha
1 tsp salt
~3 lbs picanha
1 tsp salt
Instructions
Rinse the steak with cold water, and pat it dry with a paper towel. Apply the salt on the meat side and let it rest for at least two hours, preferably overnight, in the fridge.
Fire up your grill, prepare it for indirect grilling. Have it running at 225° – 250° F. Place the meat on the indirect side and close the lid.
When the inner temperature reaches 130° F it is time to take it off the grill. Remove the lid and open all vents to stoke the fire, we want it to get real hot. In the meantime, bring the steak inside and cut it in thick slices.
Place the steaks on the grate when the fire is burning hot. Give them a good sear for a minute or so until they're nicely charred. You want the inner temperature to reach 140° F. Let them rest for a few minutes, then they're ready to serve.