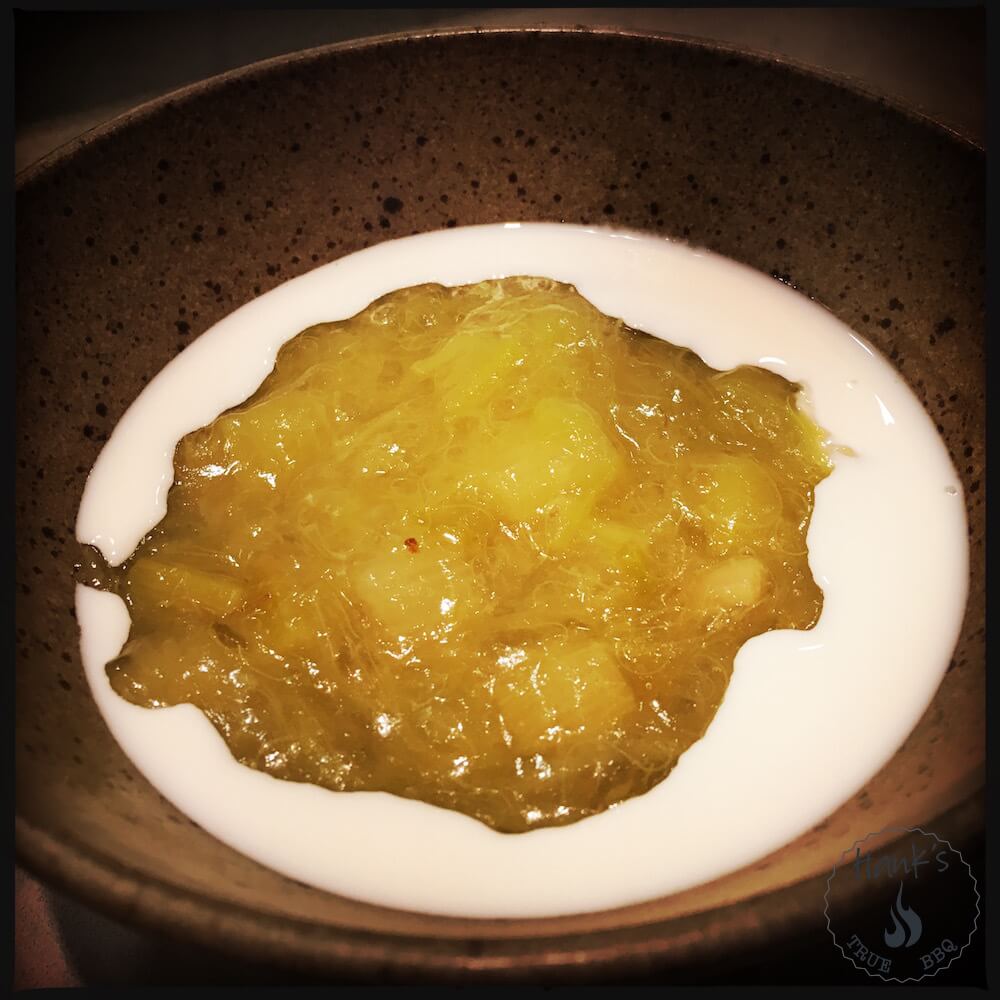 Rhubarb cream is a real summer delight. You make it in less than 20 minutes, and it can be served warm or cold.
20 oz rhubarb (stems)
0.6 cups sugar
1.3 cups water
—
2.5 tbsp potato flour
0.4 cups water
600 grams rhubarb (stems)
1.5 dl sugar
3 dl water
—
2.5 tbsp potato flour
1 dl water
Instructions
Peel the rhubarb stems first, then cut them in small pieces. I suggest you cut them lengthwise first if they're wider than 1 inch. Now slice them in 0.5 inch bits. Put sugar, water and rhubarb in a pan and bring it to a boil. Let it boil for 10 minutes. Stir now and then.
You know it's ready when the rhubarb pieces start to dissolve. It should still be a bit chunky though. In the meantime mix the potato flour with the water and stir well. Pour it into the rhubarb mix and stir. Bring it to a boil, then pull the pan off the plate immediately. It must not boil when the potato flour has been added. Let the cream cool off somewhat, then serve it in a bowl with cold milk or cooking cream.