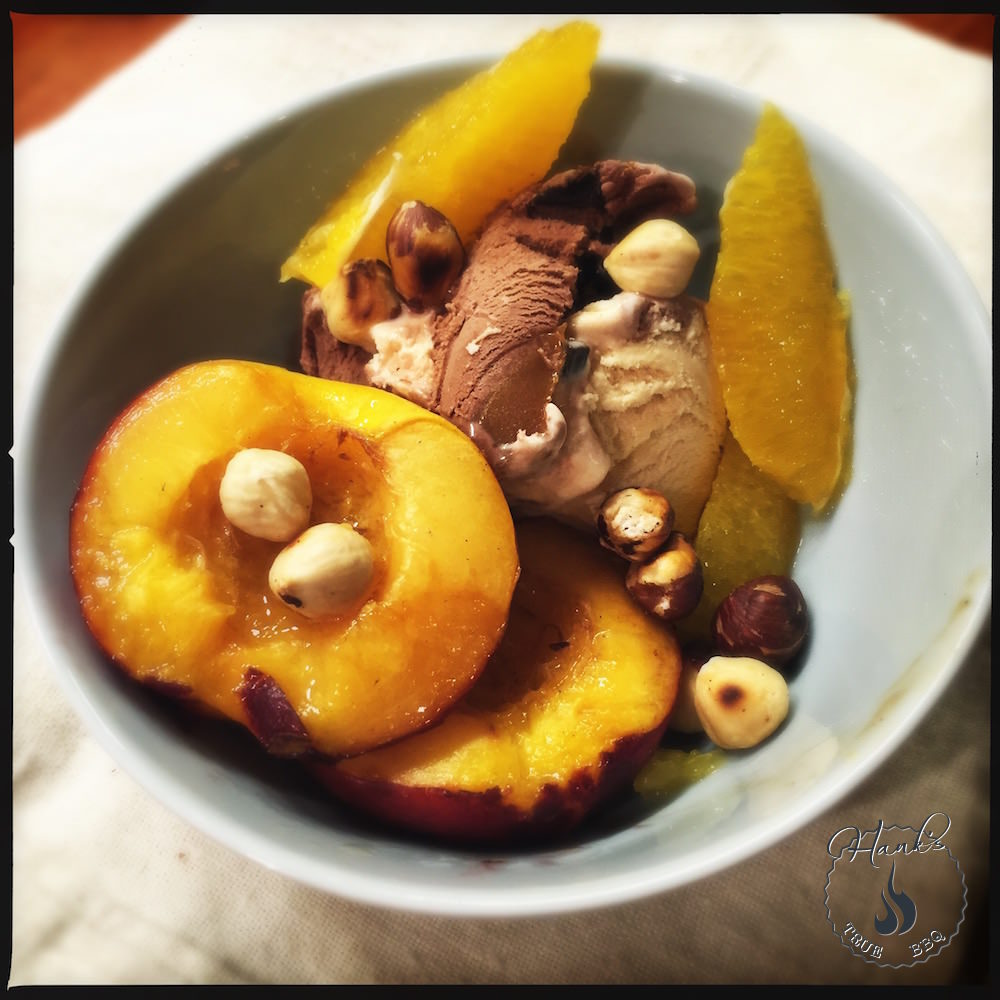 Grilled nectarines with Cointreau glaze
Grilled nectarines makes for a great dessert. Here we apply a glaze consisting of Cointreau (orange liqueur) and honey, and serve it with ice cream and roasted hazelnuts.
Ingredients
6 nectarines
2 oranges
0.4 cups hazel nuts
Glaze
1 tbsp honey
2 tbsp Cointreau
6 nectarines
2 oranges
1 dl hazel nuts
Glaze
1 tbsp honey
2 tbsp Cointreau
Instructions
Cut the nectarines in half. Whisk the glaze together in a small bowl. Grill the nectarine halves with the flat side up. Apply the glaze on all nectarine halves as soon as they are placed on the grill. Sear them for 5 minutes at 400° F. In the meantime, roast the hazelnuts in a dry frying pan. Let them cool off. Cut out filets of the orange cloves, and serve it all in a bowl. Start with the ice cream, then nectarine halves and orange clove filets, and finally the hazelnuts.
Variations
If you want to, make a double batch of the glaze and drizzle it on top right before serving. Also, if you don't have (or don't like) Cointreau, I would suggest Amaretto, which is an almond liqueur.