Pork belly is just divine in my book. Here's a Christmas version where we smoke it with a rub made from gingerbread cookies, and spritz it with glögg (mulled wine).
The Iberico pork is richer (read: fattier) than traditional pork, and you can see here the intense marbling: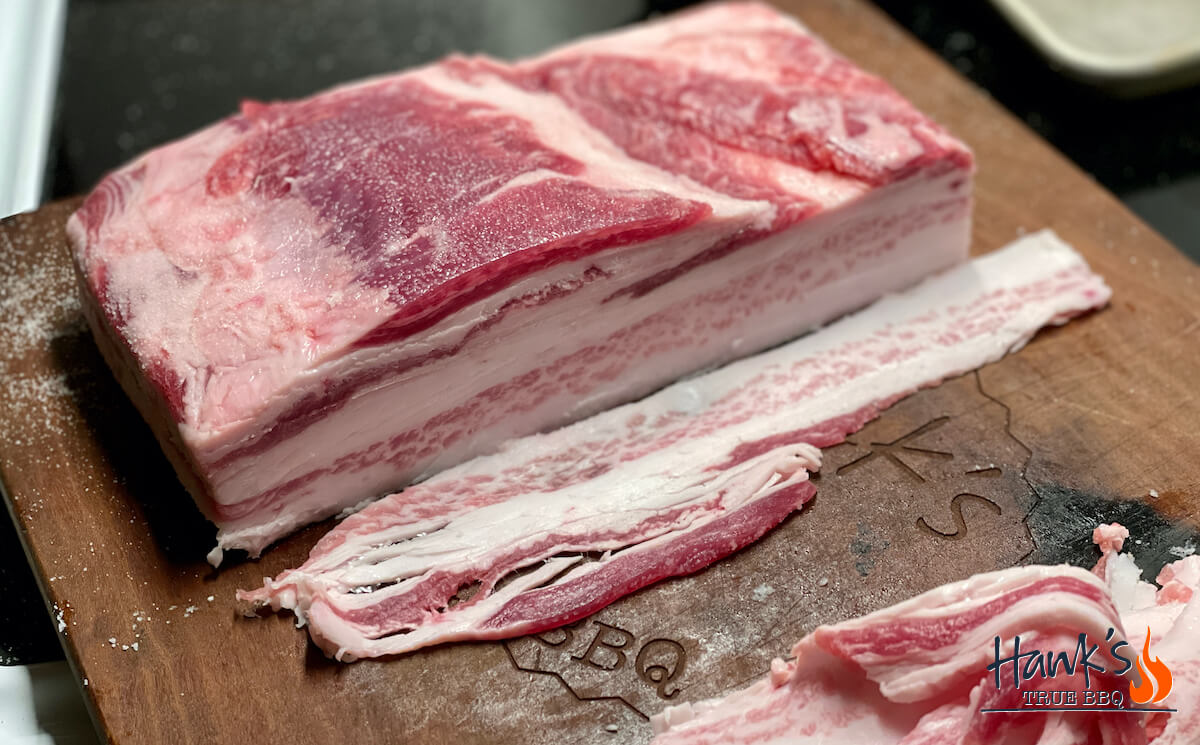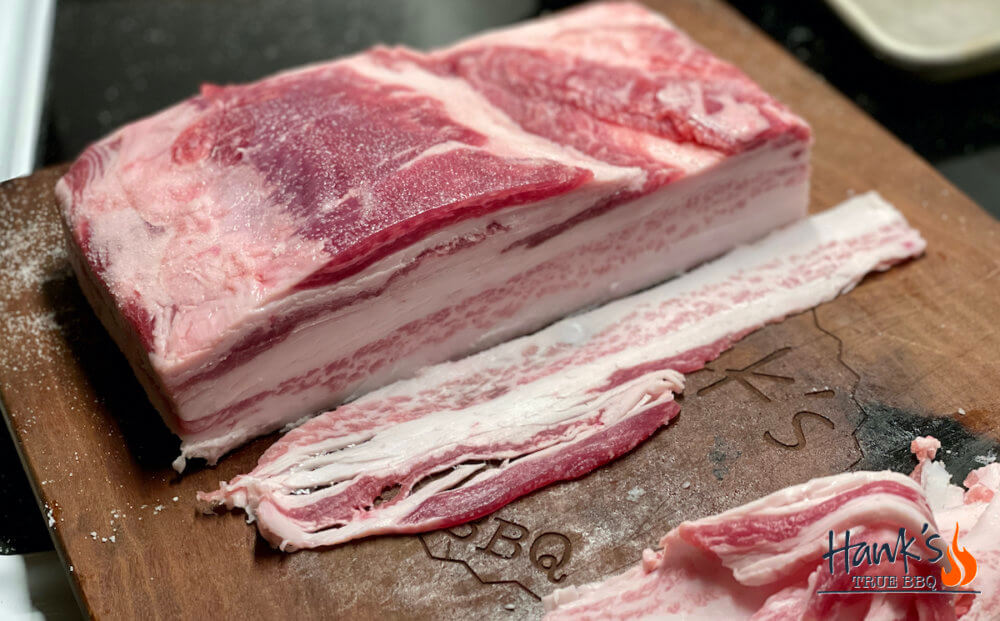 What's fun about this recipe is the somewhat odd combination of gingerbread cookies and pork. But the flavor combo goes really well together, and the mulled wine helps build awesome bark.
Print
Ingredients
2.2

lb

Iberico pork belly

1

tsp

salt

5

gingerbread cookies

7

tbsp

mulled wine
Instructions
Cut off the skin if there is any. Now apply a dry brine with the salt, and leave it in the fridge overnight, or at least for 2 hours.

Crush the gingerbread cookies with your hands so they are fine-grained like bread crumbs. Apply a good layer evenly on all sides of the pork belly. If you have a mortar it's even easier.

Fire up your grill and prepare it for indirect heat, have it running at 130° C / 265° F. Once the grill comes up to temp, add a few wood chunks for smoke flavor. I use oak wood or cherry wood.

Now place the pork belly on the indirect side, put the lid back on and leave the meat on the grill for it to get a nice color and develop flavor. It's done when the inner temperature is 85° C / 185° F for regular pork, or 80° C / 175° F for Iberico pork. Check meat temp in several places so you get a good reading.

After about 2 hours of cooking it's time to start spritzing with mulled wine. Use a spray bottle and spray every 20-30 minutes until the pork belly is done.

Remove the pork belly from the grill and let it rest on a cutting board for 15 minutes before slicing and serving it.