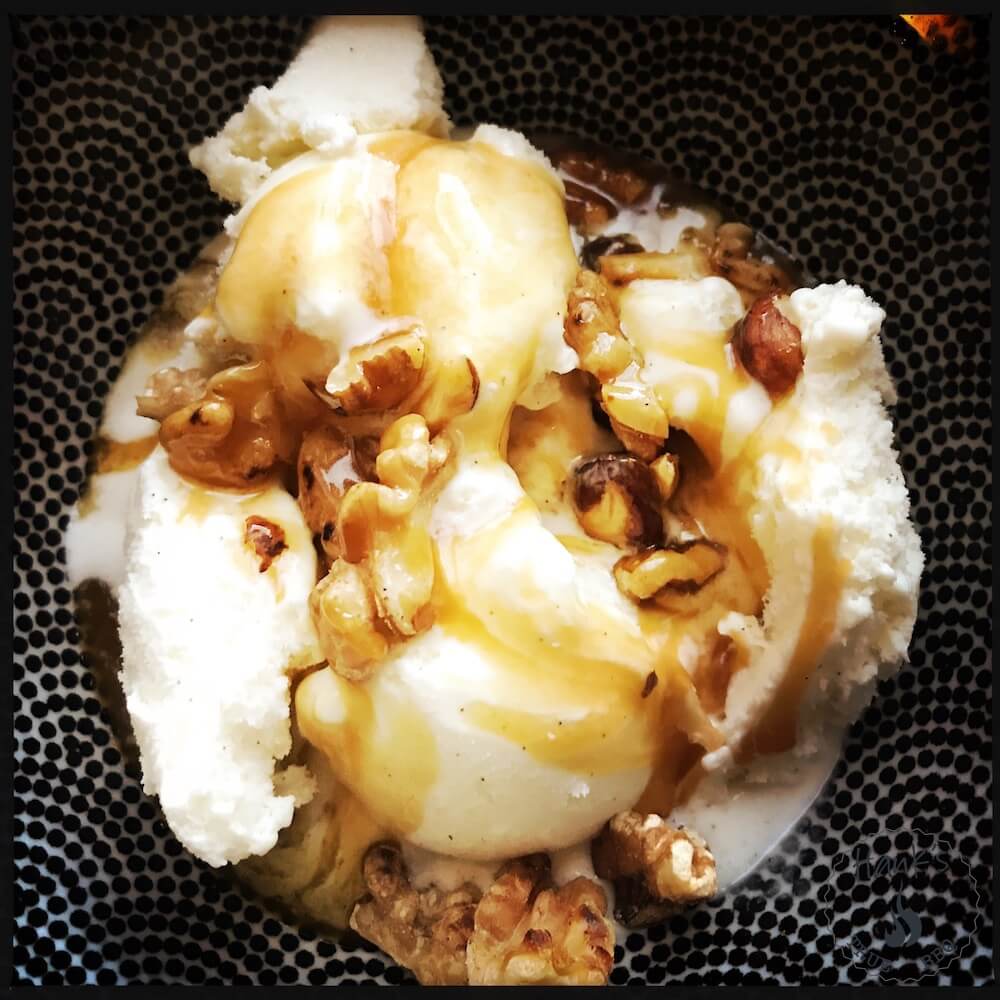 Smoked caramel sauce gives a whole new flavor profile for a klassic sauce. Try it, you will get hooked immediately. This recipe is created by Ulf Nietosvuori, so I can't take cred for it. I don't know exactly how he did it, this is my interpretation, but it makes for a very good smoked caramel sauce.
Ingredients
3/4 cups double cream
3/4 cups dark treacle or golden syrup
3/4 cups sugar
(optional) sea salt
2 dl double cream
2 dl dark treacle or golden syrup
2 dl sugar
(optional) sea salt
Instructions
Smoking it
Use a disposable (one-time) aluminum pan or other bowl. I made one by folding aluminum foil. Pour the cream into it. Place it on your grill, running at 225° F. Add a few wood chunks for smoking and close the lid. Smoke the cream for 30 minutes. Use gloves and carefully remove the aluminum pan with cream from the grill and bring it into the house. I poured it into a large tea cup, it made it easier to transport into the kitchen.
Cooking it
A caramel sauce is made in a pan on the stove. Mix the three ingredients together and let it boil (gently) without a lid for 20-30 minutes. It becomes thicker the longer you cook it. It needs to be watched though, if it boils too intensely then it has a tendency to 'rise' and run all over the stove. It get's real messy real quick. Stir occasionally. Let it cool of for 5-10 minutes when it's done.
Bonus suggestion
Add sea salt to improve flavor. It will really take the sauce to the next level.
Serving tips
Roast some hazelnuts and walnuts in a dry frying pan. Chop them and sprinkle over some vanilla ice cream. Drizzle a generous layer of caramel sauce on top.