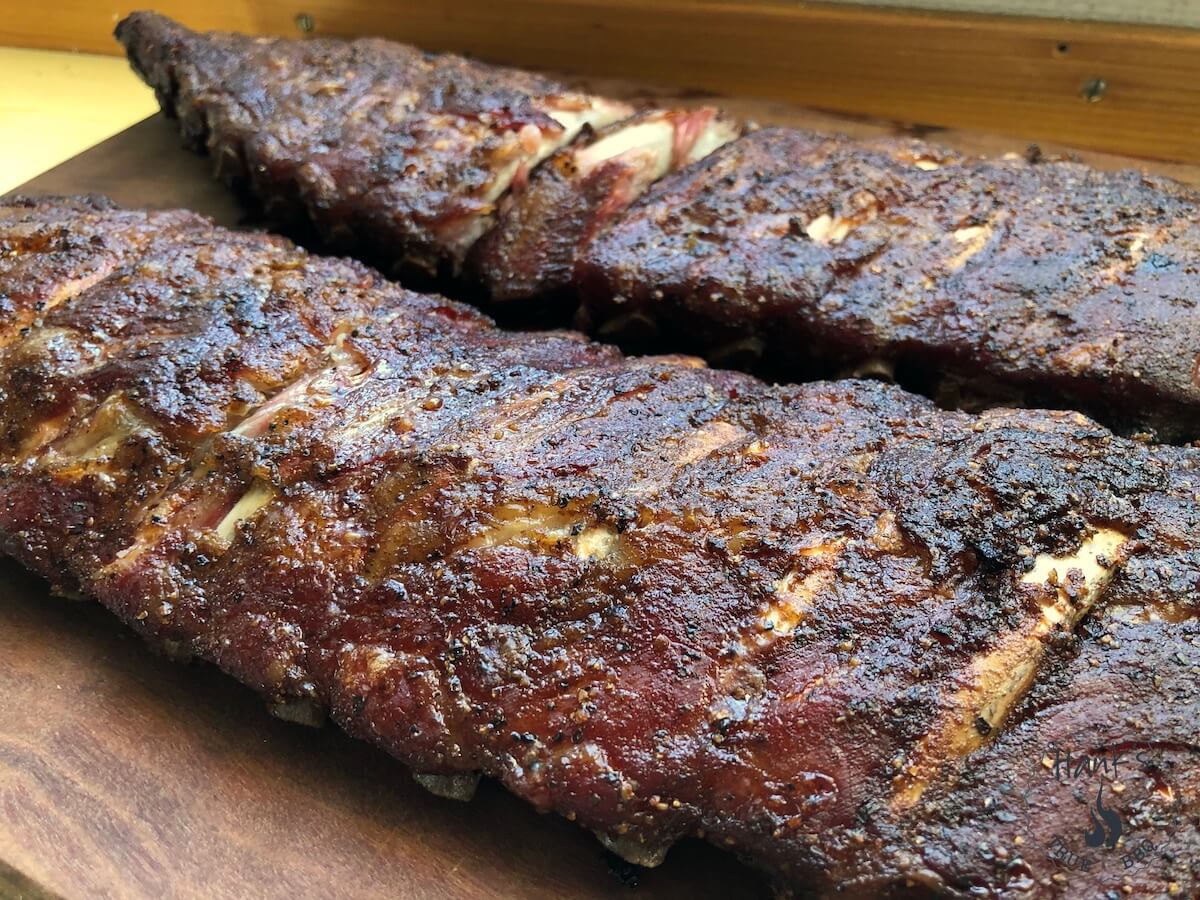 Ordinary ribs are real tasty, but the flavor and juiciness of Iberico Ribs is something extra.
Print
Start the grill
30
minutes
Instructions
Start by removing the silvery membrane on the back. Get a small and dull knife and gently lift the membrane by inserting it following the backside of a rib bone. Insert it for 1/2 inch and then lift/bend the knife. Now grab the membrane with the other hand using a paper towel. Pull the whole membrane off.

Sprinkle the rub evenly on both sides of the ribs. Leave them in the fridge while getting the grill started.

Fire up the grill and have it running at 250° F / 120° C. Add some wood chunks for smoke flavor. Put the ribs on the grill and close the lid. Smoke them for 3 hours.

The ribs could take longer time also. It depends on the temperature in the grill as well as the thickness of the meat. The only safe way to determine doneness is via the bend test.
YouTube-video